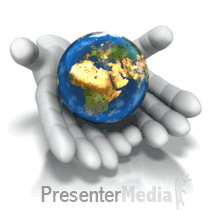 World Environment Day (WED) was established by the United Nations General Assembly to mark the opening of the 1972 Stockholm Conference
Celebrating WED is about the inspirational power of individual actions that collectively become an exponential force for positive change.
WED thematic celebrations have in the past included caring for the earth and water, the ozone layer, climate change, desertification and sustainable development, to mention a few
.
Why celebrate World Environment Day?
When we see or experience the negative effects of climate change and environmental degradation, it is easy to blame governments for not prioritizing environmental policy.
World Environment Day however is a day we put aside our differences and instead celebrate the achievements we've made towards protecting the environment.
By celebrating WED, we remind ourselves and others of the importance of caring for our environment. Remember that every action counts, so join us: every year, everywhere, everyone!

Theme: Forests
2011 has been declared by the United Nations as the International Year of Forests. World Environment Day this year will reinforce this global concern with the official tagline - Forests: Nature at Your Service.
WED is celebrated around the world in many ways, including street rallies, bicycle parades, green concerts, essay and poster competitions in schools, tree planting, recycling efforts, clean-up campaigns and much more.
Linking WED to forests however should not limit or stop you from celebrating your other environmental achievements
. After all, every positive environmental action has an impact, and part of the fun is finding creative ways to link your activity to forests – and there are many

.