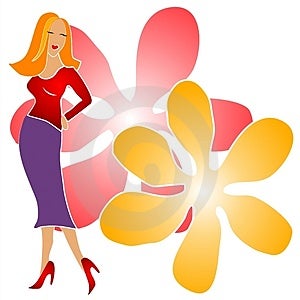 Ever since sharp creases and paper crane motifs appeared up in Dior's Spring 2007 couture show, origami themes have been showing up into runway collections everywhere.
From Calvin Klein's soft geometries for Spring 2009 to the ladylike constructions at Valentino, there's a full-on origami trend unfolding (pun intended) in fashion.
But things get even more interesting as they come full circle, and the influence of paper folding in fashion re-emerges as fantasy clothing fashioned out of paper. Enter the work of stylist and art director Petra Storrs.
Petra Storrs has a thing for paper, as evidenced by her body of work. Among other things, she's created charming paper props for various photo shoots and even directed a short paper animated sequence with performer Paloma Faith
.
But these outfits from her editorial with photographer Rai Royal take paper folding one step further.
Craft, style and creativity merge in a way that blurs the line between fashion and art, for one of the most original manifestations of the origami trend that I've seen. Looking at a sheet of paper has never felt so full of art and fashion potential